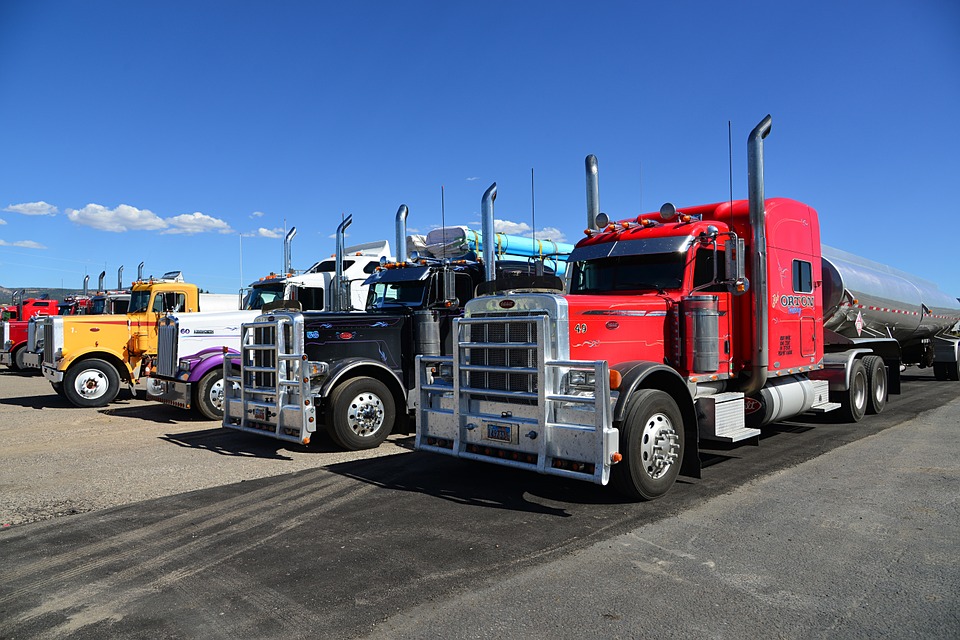 Driver Friendly DOT Physical Exam ~ $100.00*
Get your CDL medical physical exam in 30 minutes, in 3 EASY STEPS:
Drink water, bring a smiling face, a way to pay, and a need to come in and able to provide a urine sample.
DOT EXAM STEPS
STEP 1. Fill out a 2-page brief health history
STEP 2. Complete your DOT physical exam with doctor Lance Harris, D.C. who is a Nationally Registered Certified Medical Examiner.
Review of brief medical history
Height, weight, blood pressure, pulse rate, range of motion, breathing, eyes, ears
Discuss special medical conditions
Urinalysis for basic kidney function test
STEP 3. We complete your paperwork. Photo ID required.
You get a DOT medical card for your CDL to keep with you at all times you are driving.
You get 2 copies of the DOT physical form, one for your CDL, one for the company. If you need, we will also fax the DOT physical form to your company.
We will keep a scan copy of your DOT physical form on file at our office.
Payment is $100.00 for cash, credit card, or company check
DOT Drug Alcohol Testing in Clackamas
Drug alcohol testing is not part of a DOT physical exam but your Company may request to have drug alcohol testing done at the same time. DOT drug testing and blood alcohol testing are separate tests and separate charges.
Tips and Answers
For tips from doctor Lance Harris and to make your DOT physical as quick, simple, and hassle-free as possible, see below.
Here, in our frequently asked questions, you'll find answers to questions we hear from drivers about what is required to certify for a CDL medical card and what may cause a driver to fail the DOT physical exam.
CALL TO SCHEDULE YOUR APPOINTMENT – (503) 657-6190
To ensure we will be available at the time you want, call (503) 657-6190 to set up an appointment with doctor Lance Harris for your DOT Physical exam. Contact Us
Office Hours:
Monday: 8:30am-5pm
Tuesday: 8:30am-12pm
Wednesday: 8:30am-5pm
Thursday: 8:30am-12pm
Friday: 8:30am-5pm
Saturday: Closed
Sunday: Closed
Location:
Clackamas Chiropractic Clinic P.C.
14995 SE 82nd Drive
Clackamas, OR 97015
Tel: (503) 657-6190
E-Mail Us
DOT Physical Exam: Things to Plan in Advance:
If you have a medical condition you're going to need some paperwork
Diabetic Condition – Bring a list of medications and name of prescribing doctor.
High Blood Pressure - Bring a list of medications and name of prescribing doctor.
Heart Condition – If you've had a heart attack or cardiovascular disease, you'll need to bring a copy of your last stress test.
Sleep Apnea – Bring a copy of your latest sleep test results, if you have one.
Medications – List all the prescription medicines you take, including strength and dosage. If you regularly take over-the counter medications, such as antacids or allergy pills, list them, too.
Contact information – Have names and phone numbers of your doctors in case you need to call and have them fax missing information
DOT Physical Exam: Things To Do to Manage Your Blood Pressure:
Make sure you don't run out of your prescribed blood-pressure medication.
Remember to take your medication on schedule. If you forget, most doctors recommend taking your medication as soon as possible.
If you're significantly late taking your medication, tell the doctor conducting the DOT physical you forgot to take your regular medication. If your blood pressure is too high, ask to have it rechecked later that day – or even the following day.
Cutting back on caffeine and nicotine can help improve your blood pressure.
Reducing the amount of salty foods you eat and avoiding adding salt to your food can also help to lower your blood pressure.
The week before your DOT physical exam, cut back on coffee, sodas, energy drinks, potato chops, etc, and don't add salt to your food. Also reduce your use of nicotine as much as possible. Doing this can help lower your blood pressure reading.
The Day of the DOT Physical Exam:
Remember to bring the medical records you've prepared in advance, including your list of medications.
Remember to bring eye glasses and /or hearing aid (it's surprising how many people forget this).
Drink water. Come able to give a urine sample
Getting Past 'White Coat' Syndrome:
First off, we understand that this is a very real concern for some drivers.
Secondly, we work with drivers all day long. We understand that passing your DOT physical exam is important to your continued career and your livelihood, and we're here to do everything we can to help you.
Lastly, there are no white coats in our clinic.
Back Pain? Neck Pain? Shoulder Pain? Leg Pain?
Repetitive strain injury builds up over time in long distance drivers. Many drivers come in to see us with back pain. One of the injuries Dr. Lance Harris sees often is 'truckers shoulder'. Others come in with hip and leg pain.
Chiropractic adjustment is a key treatment Dr. Lance Harris uses to help patients get out of pain and improve their ability to perform their work. If you have pain, ask Dr. Lance Harris about it. If Clackamas Chiropractic Clinic P.C. can help, we will tell you! If it's not a condition we can help, we will tell you that too!
Tips For DOT Physical
At Clackamas Chiropractic Clinic P.C. we do DOT Physical Exams.
Quick, accurate, and hassle free.
Call (503) 657-6190 to schedule your exam.
DOT Doctor
Your DOT doctor at Clackamas Chiropractic Clinic P.C. is Dr. Lance Harris. We have been working with commercial drivers and we understand the importance of you passing your DOT physical exam for your CDL. Our goal at Clackamas Chiropractic Clinic P.C. is twofold: To support you in protecting your livelihood, and to help you with improved lifestyle choices for your health and for your life. We do our best to help you prepare for your DOT physical exam and make your CDL medical certification as hassle free as possible.
If you have any questions or concerns, please give us a call at (503) 657-6190 today!