Chiropractor Clackamas OR
Clackamas Chiropractic Clinic, P.C. is the oldest chiropractic clinic in Clackamas Oregon.  Dr. Lance Harris and Dr. Jay Harris opened Clackamas Chiropractic Clinic, P.C. in 1981 following graduation from Western States Chiropractic College (now University of Western States). Dr. Jay Harris completed additional studies in Post Graduate Chiropractic Orthopedics and is board certified as a Diplomate of the American Board of Chiropractic Orthopedists and is a Fellow of the Academy of Chiropractic Orthopedists. Dr. Lance Harris completed Post Graduate training in Radiology, and is also on the National Registry of Certified Medical Examiners, a required certification to conduct DOT physicals for motor carrier operators. Dr. Daniel Winslow, a 1981 graduate of Western States Chiropractic College directs our rehab department and has a limited practice providing second opinion consultations and works with the Oregon Board of Chiropractic Examiners in their Mentoring Program.  The office is located at 14995 SE 82nd Drive, Clackamas, Oregon 97015, just off I-205, exit 12A.
Welcome to Clackamas Chiropractic Clinic P.C.
After over 30 years, our chiropractic focus continues to be on traditional, hands-on chiropractic techniques.  We also offer instrument assisted adjusting for those patients who prefer not to experience traditional manual adjustment, are too osteoporotic or just prefer not to experience the "pop" of the traditional adjustment.  Our emphasis is to reduce pain by restoring functional mobility to the joints and allowing more normal biomechanical motion.  We strive to offer same-day or next-day appointments and brief waiting times. We bill medical insurance; many plans include chiropractic care.
We treat injuries including sprains and strains from slips, falls, overuse, auto accidents and on-the-job injuries.  Additionally, we treat sports injuries, headaches, pain associated with pregnancy, age-related pain, and disc injuries.
We will help identify daily activities possibly contributing to problems, and suggest modifications that may reduce symptoms and improve overall health and function.  We believe exercises – both stretching and rehabilitative – are an integral part of care and essential in returning to a normal, pain-free life.
Chiropractic is a drug free healing profession practiced for over a century.  We believe addressing the root cause of one's discomfort is a far safer approach than taking medications that can mask symptoms.  All doctors realize there are some conditions requiring ongoing medication. The goal in these situations is to help the patient function with the least amount of required medication.  Sometimes this can be accomplished with diet or lifestyle modifications, and sometimes with periodic chiropractic care.  Together, both can be extremely effective.
For non-traumatic conditions, you may only require a brief period of chiropractic care.  For more significant accidents and injuries, we will chart a course of care to help return you to full function as quickly as possible. If we find your condition isn't going to respond to chiropractic care or we don't feel chiropractic care is the best approach, we will make the appropriate referral.
We don't believe in "one-size-fits-all" health care and employ a variety of approaches to get the best possible results for every patient.
| | |
| --- | --- |
| Monday | 9:00am - 5:00pm |
| Tuesday | 9:00am - 12:00pm |
| Wednesday | 9:00am - 5:00pm |
| Thursday | 9:00am - 12:00pm |
| Friday | 9:00am - 5:00pm |
| Saturday | Closed |
| Sunday | Closed |
Chiropractic Care May Help You With

HOW TO FIND A CHIROPRACTOR IN Clackamas
This guide will help you find the best chiropractic clinic in Clackamas for you. When most people in Clackamas decide they need a chiropractor, they end up doing a search and just picking someone at the top.
Being at the top of Google for the chiropractic search does not necessarily mean they are the best chiropractor for you. Follow the steps below to make sure you are picking the right chiropractor for you.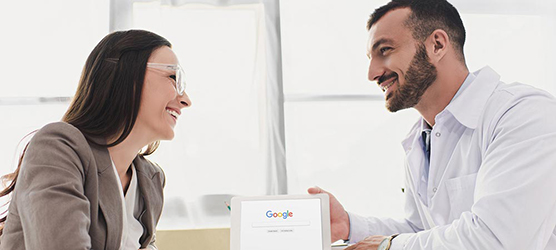 Time Needed: 5 minutes
Total Cost: USD 0.00
4 EASY STEPS TO FINDING A CHIROPRACTOR IN Clackamas
Step 1: Open up a Google search
You will want to type one of the following in the search bar:
Chiropractor Clackamas
Chiropractor 97015
Chiropractor near me
Best chiropractor in Clackamas

Step 2: Review Their Website
The best chiropractors in Clackamas put as much care into their website as they do into the rest of their office. By reviewing their website you will get a good feel for the doctor and if they are right for you.

Step 3: Check Out Their Reviews
Check out the Google Business Page of a chiropractic clinic you are thinking about visiting. It is easy for someone to say they are great, it's a different story to get other people to say great things about you.

Step 4: Give The Office A Call
Now that you have a basic understanding of what the office is about. Give them a call to make sure they fit the message that their website and GMB have been sending. You will know in a few minutes whether the office is the right one for you.